Shut-off and control valves
Shut-off and control valves are manufactured in accordance with the specifications PromInTech Plant "SPECIFICATION 3742-002-17871972-2014 shut-off and control valve DN 50 - 1000 (NPS 2 "- 40") PN 1,6- 25,0 MPa (Class 150 - 1500)"; "STO Gazprom 2-4.1-212-2008". General technical requirements for pipeline valves supplied to Objects of OAO GAZPROM; «СТ ЦКАБА 052-2008 Pipe armature. Requirements for the materials of fittings used for hydrogen sulphide-containing Medium "; «API 6D Oil and gas industry. Armature "; «GOST 21345-2005 Ball, conical and cylindrical cranes for nominal pressure not more than PN 250 "and other Russian and international standards.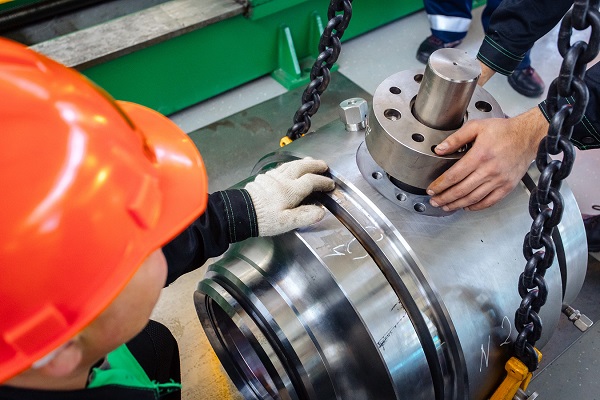 Temperature range
Low temperatures up to - 196°C;
High temperatures up to +625°C;
Operation
The control lever, reducer, drive (electric, pneumatic, hydraulic, pneumatic hydraulic drive)
Features
Various types of structures which are used in the oil and gas industry;
Competitiveness in terms of cost and delivery;
Constructions for installation on vertical pipes with a horizontal rod are provided (for example, vertical processes of platforms);
Manual or by means of a drive.
Operation depending on the type of construction:
Operation in places not requiring maintenance, for example, pumping gas pipelines, underground / remote installations, underwater pipelines;
Heavy duty operation (easy removal of the crane body from the pipeline for inspection, maintenance and repair on site), allows the use of forged parts from various materials: carbon steel, stainless steel and special materials;
Operation under critical conditions that require in-place replacement and a short repair time, or in confined spaces, for example on platforms.