Corrosion-resistant coatings on steel pipes and joint couplings of pipelines
Reliable protection of pipelines is a guarantee of long-term & trouble-free exploitation. SIG JSC produces corrosion-resistant insulation of steel pipes for all types of gaskets. The choice of such pipes for construction of networks of hot and cold-water supply and technological pipelines for oil and gas transportation is most expedient and economically advantageous.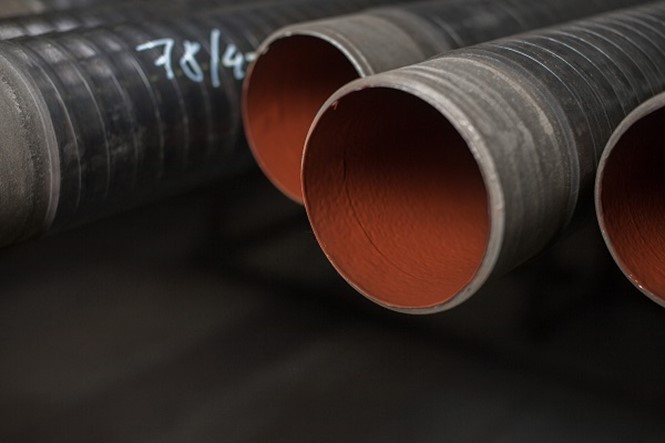 Application area
The external and internal corrosion-resistant insulation of pipes, using with polyethylene and epoxy materials, is intended for construction, reconstruction, overhaul of pipelines of various purposes, as well as other objects of the oil and gas industry.
Product diameter
From 57 to 1220 mm
Characteristics
Depending on the purpose, pipe diameters, permissible temperature conditions of construction and operation, the pipe coating can be made in various design versions.
Exploitation conditions
Depending on the types of corrosion-resistant insulation, the operating conditions may vary. Ambient temperature: -60 ° C to + 60 ° C. Operating temperature: -50 ° C to + 80 ° C.