Lavrov explained the words of Trump about the "North Stream-2"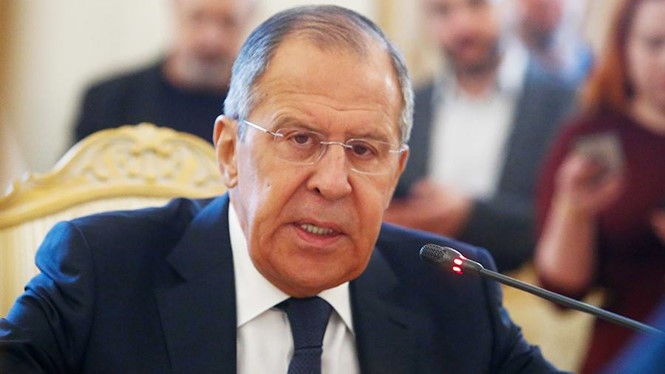 Russian Foreign Minister Sergei Lavrov said that the goal of statements by USA President Donald Trump about the Nord Stream II gas pipeline project is to "promote American economic and energy interests in Europe."
He said this in an interview with the Slovak newspaper Pravda, according to the website of the Russian Foreign Ministry.
According to him, Washington's goal is to "force EU countries to finance the construction of expensive infrastructure and start buying liquefied natural gas from the United States, the price of which is 30–40% higher compared to pipeline gas from Russia." At the same time, Lavrov left the right to choose the option of supplying gas for Europeans. The Foreign Minister stressed that Nord Stream II is exclusively commercial in nature, aimed at diversifying gas supply routes and eliminating transit risks. As a result, according to Lavrov, the energy security of Europe will be strengthened and the level of economic relations between Russia and the EU will increase. Trump repeatedly spoke out against the gas pipeline project. In July, the American leader called Germany a "hostage" of Russia because of the construction of Nord Stream 2. German Chancellor Angela Merkel responded by declaring Berlin's independence in resolving this issue. Lavrov then considered Trump's statement "pure ideology". Trump's national security adviser John Bolton on August 24 said that Trump is concerned that the EU "voluntarily binds itself to Russian energy resources." Russian President Vladimir Putin stated that Nord Stream II has an exclusively economic character and there is no "double bottom" in it.