Kazakhstan and Azerbaijan plan to create a joint enterprise in the oil and gas industry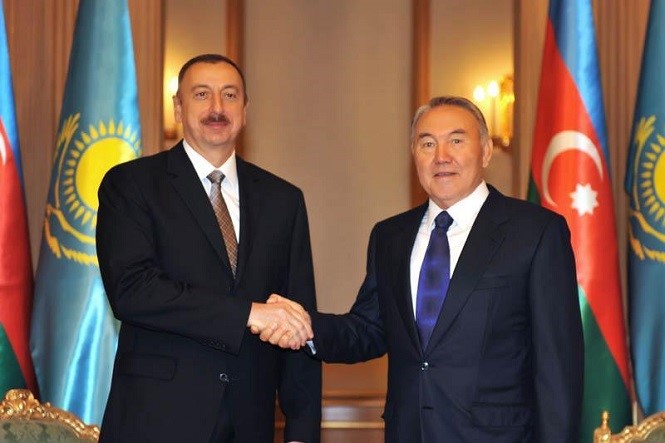 The ministers of energy of Kazakhstan and Azerbaijan, Kanat Bozumbayev and Parviz Shakhbazov, respectively, told about their future cooperation plans, the correspondent of the IAA Kazinform reports.
"Now we are considering the possibility, if we take the oil and gas industry, to create a joint venture. Because Azerbaijan, like Kazakhstan, has a rich history of the development of the oil and gas industry. And today, Kazakhstan has major projects in the field of oil and gas production, and we can unite these efforts by creating a joint venture on mutually beneficial terms, "said P. Shakhbazov before the 15th meeting of the Kazakhstan-Azerbaijan Intergovernmental Commission on Economic Cooperation.
Also, the Minister of Energy of Azerbaijan shared his plans for cooperation in other areas.
"As for agriculture, we want to introduce new components in our working group. We did a good job, and the turnover increased mainly due to the supply of grain to Azerbaijan. Azerbaijan has always been an agricultural country, we have a lot of products that we can supply to Kazakhstan, and we agreed to continue our activities in this area. At the subsequent stage, due to this, we want to once again increase our turnover, "the speaker said.
"We also discussed the development of tourism, the possibility of creating new cruises in the Caspian Sea, issues relating to the simplification of the visa regime between our countries. So, there are a lot of questions where we can work very fruitfully, "added P. Shahbazov.
K. Bozumbayev confirmed the words of his colleague. "It is important that now my colleague said. Azerbaijan has developed petroleum engineering, but you know that we support our content. We are now discussing the creation of such plants in Kazakhstan with the participation of Azerbaijani capital, with their experience, skills, and technologies, for the further sale of products to oil companies. In any case, many are imported by oil companies to develop fields. Why not start there with the assembly and so on of the oil and gas engineering equipment, "the minister emphasized.